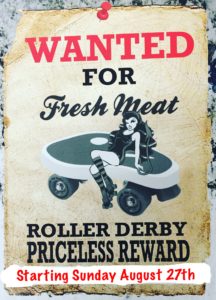 Want to be your own hero? Then sign-up for the 10-week FRESH MEAT training camp hosted by Durham Region Roller Derby where we will teach you everything you need to know from how to skate to how to play. We can't wait to skate with you!
STARTS SUNDAY, AUGUST 27!
Join our Facebook group for more information about dates, pricing and gear OR email freshmeat@drrd.ca for more information or if you have questions.